President
Rebecca S. Allen, Ph.D., ABPP (she/hers)

Professor & Interim Chair
University of Alabama
rsallen@ua.edu
Term: 2021
Dr. Rebecca Allen received her Ph.D. in 1994 from Washington University in St. Louis. She is a licensed and board certified clinical geropsychologist and leads research at the intersection of behavioral health and adult development. Her research and clinical interests are: 1) interventions to reduce the stress of individuals, family, and professional caregivers within the context of advanced chronic or terminal illness; 2) the cultural dynamics of healthcare and financial decision making; and 3) clinical training including ethics, LGBTQ+ issues, and strategies for empowering individuals in community-based participatory research.  Since 2000, Dr. Allen has received funding for her research from the National Institute on Aging, the National Institute of Nursing Research, the Patient-Centered Outcomes Research Institute, and the Health Resources and Services Administration. She has been an active investigator on collaborative research funded by the Department of Veterans Affairs. Dr. Allen has published on end-of-life family interventions, diversity and health disparities in advance care planning, behavioral interventions in long-term care, and mental health among aging prisoners.  Dr. Allen is a Fellow of the Gerontological Society of America and the American Psychological Association, a member of the American Board of Geropsychology, and is Editor for the Americas of Aging and Mental Health.
Past President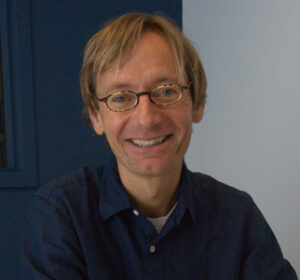 Brian Carpenter, Ph.D. (he/him)
Professor of Psychological & Brain Sciences; Professor of Medicine, Division of Palliative Medicine
Washington University in St. Louis
Email: bcarpenter@wustl.edu
Term: 2019-2021 (President-Elect, President, Past President)
President-Elect
Shane S. Bush, Ph.D., ABPP
Board certified in Neuropsychology, Geropsychology,
Rehabilitation Psychology, & Clinical Psychology
Long Island Neuropsychology, PC
VA New York Harbor Healthcare System
University of Alabama, Department of Psychology
President-elect, Society of Clinical Geropsychology (2021)
Past President, American Board of Geropsychology
Past President, National Academy of Neuropsychology
Past Chair, Council of Professional Geropsychology Training Programs
Secretary
Patricia Bamonti, Ph.D.
Treasurer
Erin Woodhead, Ph.D. (she/hers)
Associate Professor, Psychology
San Jose State University
Email: Erin.Woodhead@sjsu.edu
Term: Present – 2022
Research and clinical interests: substance use among older adults. She teaches graduate and undergraduate courses on lifespan development and clinical psychology.
Section Representative to APA Division 12
Brian Yochim, Ph.D.
Clinical Psychologist
VA St. Louis Healthcare System
St. Louis, MO
Email: Brian.Yochim@va.gov
Term: 2019-2021
Nominations/Elections
Brian Carpenter, Ph.D. (he/him)
Professor of Psychological & Brain Sciences; Professor of Medicine, Division of Palliative Medicine
Washington University in St. Louis
Email: bcarpenter@wustl.edu
Term: 2019-2021 (President-Elect, President, Past President)
Lifelong Learning Committee
Jessica V. Strong, Ph.D., ABPP
Archivist
Sherry Beaudreau, PhD, ABPP
Investigator
VA Palo Alto Health Care System (SP-MIRECC)
Clinical Professor (Affiliated)
Psychiatry & Behavioral Sciences
Stanford University School of Medicine
Email: sherryb@stanford.edu
Term: August 2011- present