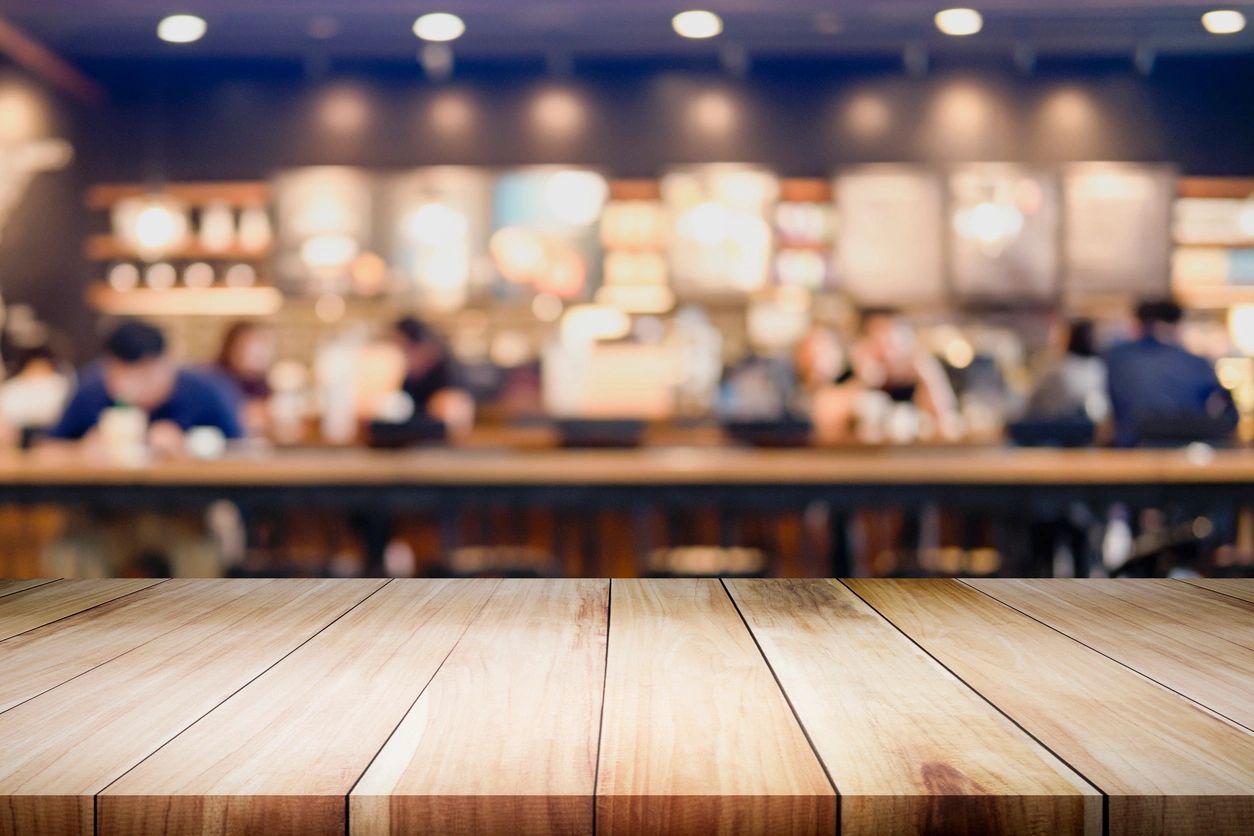 Board Certification in Geropsychology
American Board of Geropsychology (ABGERO)
The American Board of Geropsychology (ABGERO) is one of 15 member boards of the American Board of Professional Psychology (ABPP). The ABPP oversees and authorizes the credentialing activities of all specialty boards. ABGERO is governed by a Board of Directors whose members are certified in Geropsychology and are representative of the specialty on a national basis. The ABGERO has established criteria related to the definition and requirements for education, training, competencies, and oral examination, leading to Board Certification in Geropsychology.
Geropsychology
Geropsychology is the area of research and practice that applies the knowledge and techniques of psychology to help older persons and their families maintain well-being, overcome problems, and achieve maximum potential during later life. To be recognized as a specialist professional geropsychologist, a psychologist must have knowledge, skill, training, and experience related to aging and late life, particularly related to how the processes of aging and the social and cultural contexts of being old affect older adults' experience, mental health, and well-being.
Certification in Geropsychology
ABGERO, in association with ABPP, is responsible for conducting Board examinations in the specialty of Geropsychology, mentoring and training examiners, awarding the Diploma in Geropsychology, and maintaining certification over time. Board Certification by ABGERO is intended to certify that the successful candidate has completed the educational, training and experience requirements of the specialty, including an examination designed to assess the competencies required to provide quality services in the specialty of Geropsychology. The primary objective of the ABGERO Board Certification process is to recognize, certify, and promote competence in the specialty.
Requirements for Board Certification
The fundamental areas of examination for board certification in Geropsychology are as follows:
Foundational Competencies:
A. Professionalism: Professional values and ethics as evidenced in behavior and comportment that reflect the values and ethics of psychology, integrity, and responsibility.
B. Reflective Practice/Self-Assessment/Self-Care: Practice conducted with personal and professional self awareness and reflection; with awareness of competencies; with appropriate self-care.
C. Scientific Knowledge and Methods: Understanding of research, research methodology, techniques of data collection and analysis, biological bases of behavior, cognitive-affective bases of behavior, and development across the lifespan. Respect for scientifically derived knowledge.
D. Relationships: Relate effectively and meaningfully with individuals, groups, and/or communities.
E. Individual and Cultural Diversity: Awareness, sensitivity and skills in working professionally with diverse individuals, groups and communities who represent various cultural and personal background and characteristics.
F. Ethical/Legal Standards: Application of ethical concepts and awareness of legal issues regarding professional activities with individuals, groups, and organizations.
G. Interdisciplinary Systems: Knowledge of key issues and concepts in related disciplines. Identify and interact with professionals in multiple disciplines.
Functional Competencies:
A. Assessment: Defining, assessing, diagnosing, and conceptualizing client problems, capabilities and issues associated with older adults.
B. Intervention: Developing, implementing, and evaluating various interventions designed to alleviate suffering and to promote health and well‐being of older adults.
C. Consultation: Analysis, consultation, and assistance provided to supervisors, managers, groups, families and/or agencies for purposes of improving group or organizational functioning in geriatric settings.
ABPP for Geropsychology webinar (7/13/2022)
These slides (ABPP-gero) describe the process for becoming certified.
Please contact the ABGERO board with any questions about the ABPP Gero at https://abgero.org/contact/.
Maintenance of Certification
The American Board of Geropsychology (ABGERO) will initiate its Maintenance of Certification (MOC) program on January 1, 2015. In accordance with ABPP policy, participation in the MOC process is required of all ABGERO specialists awarded board certification on or after January 1, 2015. Specialists who completed board certification prior to that date may opt in to the process but are not required by ABPP to do so.
https://abgero.org/board-members/maintenance-of-certification/
FAQ's regarding ABPP in Geropsychology
Provided by Victor Molinari, Ph.D., ABPP; updated by the ABGERO Outreach Committee in Summer 2022.
Can experienced geropsychologists be grandfathered?
No – but there is a senior option whereby those geropsychologists with 15 or more years of serving older adults (in clinical services, teaching, administrative, and/or research capacities) are exempt from the education and supervision minimal requirements.
For the minimal screening requirements, what counts as an 'age-related' course?
Obviously, any title of a course on the applicant's transcript that has 'aging' or 'older adult' will most likely be viewed favorably as meeting this definition. Otherwise, the applicant needs to justify the inclusion of a particular course as meeting these criteria. For example, if someone took a neuropsychology course, it's up to the candidate to 'make a case' that the course included a significant amount of age-related material.
How many pages should the Professional Self-Study Statement be?
~ 1 page per section i.e., total between 10-15 pages.
How do the work examples differ between the traditional and senior options?
With the traditional option, the work examples should include videotapes, audiotapes, progress notes, or testing reports for which the candidate has done the major work. With the senior option, individuals submit materials showing how they have made significant contributions to geropsychology either via their own research, teaching, administration, or provision of clinical services.
I work for a hospital that on admission garners informed consent that covers all staff working with patients. Can I submit a work example where the person has not given me an individual consent?
Yes – just note this in the contextual statement that you include with the work examples.
Is there a time limit when the work examples had to have been conducted?
With the traditional option, the work example should have been conducted not longer than two years prior to submission. There is no time limit for the senior option work examples.
Can a work example be edited?
Yes, the candidate can edit the work example, but all editing should be clearly highlighted.
What will the reviewers be looking for when examining work examples?
Candidates will need to show that they are competent in the functional competencies of assessment, intervention, and consultation. To assist the reviewer with this task, candidates should include a contextual statement showing how their work examples reflect their competence in these areas.
Can a candidate submit two work examples in the same functional competency domain?
No, candidates should submit work examples that reflect different functional competencies. For example, if the first work example reflects assessment competence, the next work example should reflect intervention or consultation competence. Perhaps best would be that candidates make a case in their contextual statements (for at least one of the two work examples) that they reflect competence in more than one area. For example, those who consult in a nursing home on a difficult assessment case could make the case that they are competent in both consultation and assessment domains.
Do the Work Examples or the answers to the Professional Self-Study sections have to show high levels of expertise in all areas?
No – the operative metric at ABPP is for an individual to show an 'adequate' level of competence. Indeed, for work examples, it is perfectly legitimate to 'critique' your performance and show how you might do things differently (i.e., adequately) with the benefit of hindsight.
Do I need to study for the oral exam?
The candidate should know their submitted materials very well vis a vis the foundational and functional competencies they will be tested on. The one portion of the test that candidates should spend time 'studying' would be the ethics portion i.e., knowing the APA ethical principles and standards and how they might relate to the ethical vignette(s) that they will be presented regarding older adults.
I am unsure whether or not I can make a case that I am competent in geropsychology. Are there any materials to assist me in making this determination?
Yes, in addition to reading over the materials on the ABGERO website re minimal qualifications, applicants are encouraged to complete the Tool for the Assessment of Competencies in Geropsychology. (Karel, M. J., Holley, C., Whitbourne, S. K., Segal, D. L., Tazeau, Y., Emery, E., Molinari, V., Yang, J., & Zweig, R. (2012). Preliminary validation of a tool to assess knowledge and skills for professional geropsychology practice. Professional Psychology: Research & Practice, 43(2), 110-117.) The Tool is available at Gero Central.
When and where will the next oral exams take place?
We expect that exams will be taking place at APA (August), GSA (November), and the ABPP workshop series (May). As we get more oral examiners, we will also try to organize sites for regional examinations.
Is the development of the ABPP in geropsychology signaling a new era of exclusion for those who want to work with older adults?
As every geropsychologist knows, there is a dearth of mental health professionals who want to provide services to older adults. The purpose of the ABPP is to certify individuals who are competent in working with older adults. For those who are unable to reflect competence either due to education, prior supervision, work experiences etc., our aim is to provide resources (in progress) so that applicants will understand why they were deemed incompetent and then given ways to remedy the situation for the future. We want to encourage competent geropsychologists to gain the ABPP in geropsychology as a formal way of showing their competence in this area, as well as helping others to recognize what they need to do in order to become competent in geropsychology vis a vis the functional domains of assessment, innervation, and consultation.
Is there a mentoring program for those who want to gain the ABPP in geropsychology?
A general mentoring program is in place, and also one specific for VA geropsychologists interested in board certification. Please contact Michelle Mlinac, PsyD, ABPP (mentorship) at https://abgero.org/contact/ if you would like a mentor assigned. Mentorship is encouraged.
Application
For those interested in applying for the specialty credential in geropsychology via the American Board of Professional Psychology (ABPP), please note that the geropsychology portal is active on the ABPP website: You will now be able to submit your materials to be screened for the oral examination. First, complete a basic application to determine if you meet minimal criteria. If you 'pass' this screening, you will be asked to submit a Practice Sample which includes a Professional Self-Study Statement and two work examples (e.g. a psychological assessment report; detailed write-up/audiotape/videotape of a therapy session with an older adult; consultation case formulation in a geriatric setting etc.). If the Practice Sample is approved, you will be asked to sit for the oral examination which is a 3-hour process divided into 3 equal parts (45 minutes each) that include a review of your Professional Self-Study Statement; your response to ethics vignettes; and an evaluation of your response to the work examples that you submitted.
Candidates are expected to be competent in all APA foundational competencies and also the functional competencies of Assessment, Intervention, and Consultation as they relate to older adults. There is a senior option for those who have been licensed for 15 or more years which allows for more lenient educational/training screening criteria, and for the candidate to submit a wider variety of work examples that can include supervision, teaching, administration, advocacy activities. The fee structure is $125 for the initial application to be screened; $250 for the Practice Sample to be reviewed; and $450 for the oral examination. There is an annual renewal fee of $185.
To submit materials, go to ABPP webpage at https://www.abpp.org/ Click on 'Applicant Information' icon on top; then "Learn About Specialty Boards" and choose "Geropsychology" on the side. This will take you to: https://www.abpp.org/Applicant-Information/Specialty-Boards/Geropsychology.aspx.
If you have any questions regarding the general ABPP application process, please contact [email protected]. For questions regarding the specifics of the ABGERO screening, please contact Victor Molinari, PhD (Credentials subcommittee chair) at [email protected]